TRANSFORMED JOURNEY
Discipleship Groups
…teaching them to observe everything I have commanded you.
Discipleship Groups seek to lead people along a path toward a deepening relationship with Jesus. Our hope is that as you grow and abide in Christ, connecting in relationships with others, you will be equipped to better serve and share the Gospel. We desire to walk with Jesus daily in a Transformed Journey leading to personal application.
THE CURRENT SESSION OF DISCIPLESHIP GROUPS WILL END ON MAY 12.

Healing For Damaged Emotions
Transformed Journey: ABIDE
Leader: Jay Thomason Room: E216
Optional Book Cost: $15 (Kindle version available for $9.49)
This study encourages people to live compassionately as we allow the Holy Spirit to heal our past by overcoming hurdles such as guilt, poor self-worth, and perfectionism. Learn how you can discover freedom from pain and experience abundant life in God.
Transformed Journey: ABIDE
Leader: Dr. David Williamson Room: C120
Optional Book Cost: Approximately $40 (Kindle version available for $16.19)
This is part 2 in a study of essential doctrines of the church and applications they have for the church today.
Transformed Journey: SHARE
Leader: Gary Black Room: C122
This study will take group members into the lives and adventures of the early believers who populate the book of Acts in the New Testament. Their faith and commitment stand as a collection of remarkable testimonies to the unstoppable nature of the Gospel.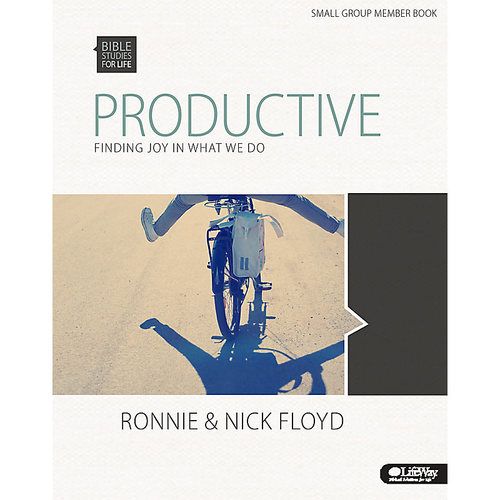 Productive: Joy In What We Do
Transformed Journey: SERVE
Leader: Bryan Marshall Room: C123
A joyous approach toward our work and a generous attitude toward money are grounded in our relationship with Christ, are lived out in community with others, and provide a refreshing witness to the culture around us. This study will challenge and encourage you to take a different look at the way you work and use money.
New City Catechism for Family: Part 1
Transformed Journey: ABIDE
Leader: Carl Eldridge Room: C126
The New City Catechism is a modern-day resource aimed at helping children and adults are alike learn the core doctrines of the Christian faith. This study is open to both parents and children or for parents to learn and lead with their family. It will also be an optional multi-term study.
Transformed Journey: ABIDE
Leader: Katie McMinn Room: E211/E213
Optional Book Cost: $15 (Kindle version available for $9.99)
We all want to live simpler lives and to put Jesus first - and we struggle with both. While we are busy strategizing new ways to streamline our calendars and clean out our closets of the clutter, what really needs attention is what will give us long-term clarity and peace - the priority order of Jesus over everything in our life.
Hernando Student Ministry
All 6th-12th grade students are welcome to join us as we gather for Hernando Student Ministry. This is a great opportunity to see each other, have fun, worship, and dwell on God's goodness to us! We look forward to seeing you!