TRANSFORMED JOURNEY
Discipleship Groups
…teaching them to observe everything I have commanded you.
Discipleship Groups seek to lead people along a path toward a deepening relationship with Jesus. Our hope is that as you grow and abide in Christ, connecting in relationships with others, you will be equipped to better serve and share the Gospel. We desire to walk with Jesus daily in a Transformed Journey leading to personal application.

NEW ADULT DISCIPLESHIP GROUPS WILL RUN FROM JANUARY 12 - FEBRUARY 16TH, 2022
REGISTRATION IS NOW OPEN
**THIS GROUP IS FULL**
Don't Give the Enemy a Seat at Your Table: Adult Coed
Leader: Ben & Katie McMinn
Room: C120
Recommended Book Cost: $13
Louie Giglio relates how he was feeling attacked, and in a moment of weakness, he fired off an angry text to a friend. It took him five minutes to compose the message--paragraphs of woe about the one causing harm. The nine-word text back from his friend simply said, "Don't give the enemy a seat at your table." Louie relates how this simple text led him to realize that he had been allowing his adversary--the devil--into the conversation going on in his mind. He had, in fact, been giving his enemy a seat at his table. In turn, this led Louie to Psalm 23, one of the most loved texts in all of Scripture that has comforted God's people throughout the ages. As group members go through this study, they will see they have the power, through Christ, to take back control of their thoughts and emotions. As they uncover the meaning behind the words of Psalm 23, they will discover that God is saying they do not have to give a place to fear, envy, or despair in their lives. Ultimately, they will walk away with practical ways to defeat the enemy's lies and know how to experience peace and security in the midst of any situation as they learn to listen to voice of their Shepherd.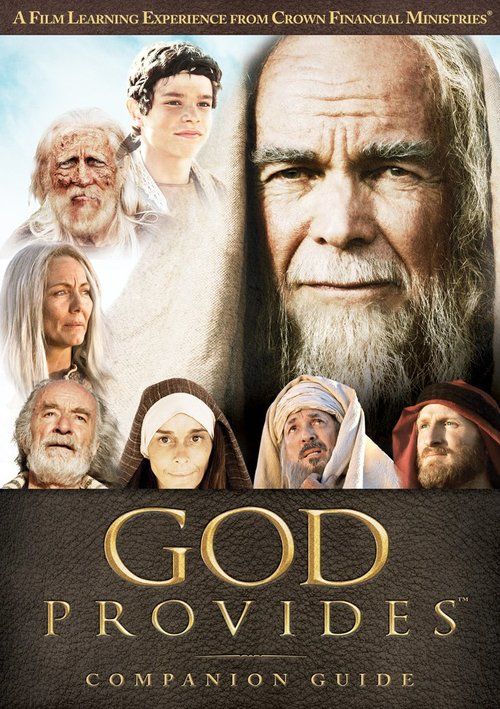 God Provides: Adult Coed
Leader: Jay Thomason
Room: C122 - Maximum 20 participants
Recommended Book Cost: $8
Throughout history, people have wrestled with the concept of trusting God to meet their needs versus relying on their own efforts, other people, money, or other things society has to offer. Thankfully, through stirring accounts and parables found in the Bible, God reveals how He wants to be our provider above anything else. The God Provides™ Film Learning Experience offers a rich, dramatic journey through six theater-quality, epic short films and an accompanying companion guide. Each section of the study is designed to be part of a true "learning experience," carefully crafted to guide, support, and even challenge you along the way.


Discerning the Voice of God: Adult Ladies
Leader: Michael Ann Dillinger
Room: C123 - Maximum 18 participants
Recommended Book Cost: $17
A decade ago, Priscilla Shirer authored Discerning the Voice of God, and since then God has continued to grow, teach, and challenge her in her walk with Him. This revised and expanded study reflects that growth through new stories, illustrations, and exercises. Discover the root to clear and daily communication with God—humble obedience. Learn how surrender unlocks His many blessings intended for us, centers us in His will, and helps us discern His voice in everyday life. This study will challenge you in the discipline of daily Bible study, help you gain practical advice for knowing and understanding God's voice through His Word. You will learn to recognize the Holy Spirit's character, language, and tone of voice as you experience a deeper relationship with God, and strengthen your daily walk with Him.


**THIS GROUP IS FULL**
What Every Christian Ought to Know Day by Day: Adult Coed
Leader: Allen Musselwhite
Room: E218
Recommended Book Cost: $8
The internationally revered teaching of the late Adrian Rogers lives on in this day-by-day adaptation of his acclaimed final book, What Every Christian Ought to Know. Just as plants need essentials to grow—light, water and fertile soil—so do Christians who want to develop strong spiritual roots and bear good fruit. For new and struggling yet seasoned believers alike, this study divides into twelve sections the following indispensable themes which will be covered in six weeks: The Bible Is the Word of God, The Assurance of Salvation, Eternal Security, What Happens When a Christian Sins, How to Handle Temptation, Believer's Baptism, How to Discern the Will of God, Faith and How to Have It, How to Be Filled with the Holy Spirit, How to Discover Your Spiritual Gift, How to Pray with Power, and How to Understand the Bible.


Mission Ready: Adult Coed
Leader: Ron Leonard
Room: E216 - Maximum 18 participants
NOTEBOOK IS PROVIDED
Prepare for the personal, spiritual, and practical aspects of missions whether you are going around the globe or next door. This course is designed to help the people of the church prepare for local missions and mission journeys. Why go on mission, what do we do and how do we do it? Participants discuss weekly Bible study material and will learn practical steps for mission preparation. This study will be helpful for anyone going on a mission trip in 2022 or in the future. The following topics will be covered in six weeks: (1) Jesus Came with a Mission, (2) We Go with Christ on Mission, (3) Two Paths, One Direction, (4) Preparation x Practice = Product, (5) Enter, Engage, and Equip, and (6) Go Tell.
Additional Discipleship Groups coming in Spring 2022…

Session B (Feb. 23 - April 6, 2022) — "Run for God" with David and Jennifer Williamson, "Legacy: One Ordinary Life Can Make an Eternal Difference" with Michael Ann Dillinger, "What Happens When Women Say Yes to God" with Katie McMinn, "Encountering the Biblical World" with Ron Leonard, and more.

Session C (April 13 - May 18, 2022) — "Current Issues" with David Williamson, "Discipling Others" with Ron Leonard, "Hebrews: The Nearness of King Jesus" with Michael Ann Dillinger, "5 Conversations You Must Have with Your Daughter" with Jennifer Williamson, and more.