At Hernando Baptist, we are passionate about equipping adults to joyfully experience life as a disciple. We seek to encourage one another to grow to be more like Christ through Life Groups, discipleship, worship and serving. Together we are able to help one another follow Christ in the day-to-day responsibilities of life.
There is a place for you at Hernando Baptist.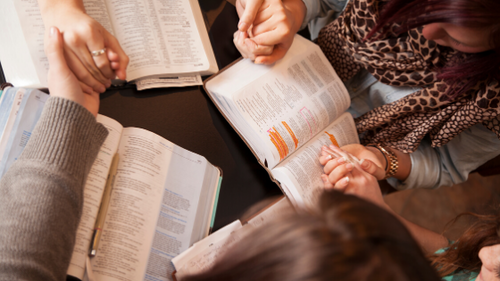 In Life Groups we connect with others, study God's word, and apply His word in ministry. For a complete list of Life Groups, just click the "Learn More" button below
The church today undoubtedly needs revival. Our world desperately needs a spiritual awakening. And God is awaiting a people who will cry out to Him. In this Bible study you will come face-to-face with the truth of Scripture and the conviction of the Holy Spirit. By exploring the gracious nature of God and the wandering habits of the human heart, you will be called and challenged to return to Him. But returning personally is not enough. Through this transformative study, you will learn how God desires to use each believer as a catalyst for revival and spiritual awakening in your community and throughout the world.
Fresh Encounter Discipleship Groups will be introduced on Wednesday, July 28th at 6pm. Adult Discipleship Groups will continue each Wednesday, August 4th through September 15th. Book cost is $10 per person. You have the option to pay in person or online
here
by selecting "discipleship training."